03 Mar

Introducing Nduduzo Makhathini!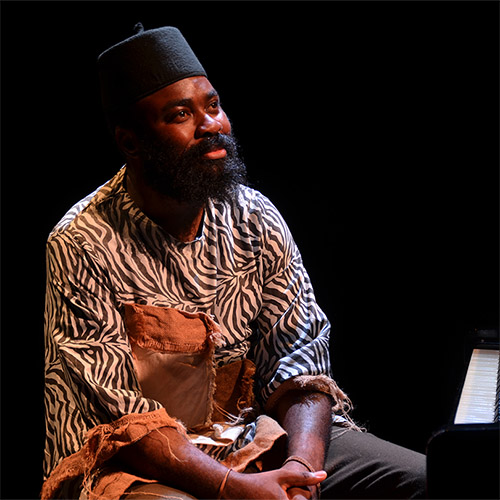 Artist Managers, Thomas Rome and Gail Boyd are pleased to announce their first joint venture in the worldwide representation of Blue Note Recording Artist Nduduzo Makhathini.
Makhathini's Blue Note debut, "Modes of Communication – Letters From The Underworlds," released just as the Covid-19 was taking root in April 2020. He had self-produced eight critically-acclaimed albums since 2014, through his own Gundu Entertainment label, founded with his wife, vocalist Omagugu Makhathini. The most recent, "Ikhambi," was released by Universal Music in South Africa and won Best Jazz Album in 2018 at the South African Music Awards (SAMAs).
A spirited pianist and bandleader from KwaZulu-Natal, South Africa, Makhathini has a point of view. As he explained to Downbeat in the November 2020 issue: "Yes, jazz was born in America, and, as such, it borrows from Western art music. But in an African context, you also have to pay attention to your upbringing and the things you already know that can inform your way of finding your sound." He constantly evokes a "parallel existence between a world we see and those unseen." To him, this derives from his experiences as a traditional Zulu healer, as he invites us to explore spiritual realms in the music. Makhathini is both a scholar formally trained in the American jazz canon (he serves as Head of the Music Department at the University of Fort Hare in the Eastern Cape, Nelson Mandela's alma mater) and a traditional healer who finds few if any boundaries between the "rituals" of his improvisational jazz performance and the Zulu healing practices in which he has long been initiated, growing up in the hills of Mgungundlovu.
Giovanni Russonello, jazz critic for The New York Times, has placed "Modes of Communication – Letters From The Underworlds" at No. 6 on his 2020 year-end Best Jazz Albums list, writing that: "In a moment when spiritual jazz has become a dangerously buzzy concept, we should trust a musician who has truly devoted his life to divination practices."
National Public Radio's senior music critic Nate Chinen, who is also Director of Editorial Content at pre-eminent jazz radio station WBGO in Newark, New Jersey, selected Makhathini's song "Umlotha," from "Modes of Communication – Letters From The Underworlds," as one of the Top 10 Songs of 2020 (across all musical genres).
With unbound excitement from their offices in The Paramount Building in Times Square, Gail Boyd and Thomas Rome are embarking on their first formal collaboration though they have known each other for years and have criss-crossed the globe together accompanying some of the biggest names in jazz and in African music.