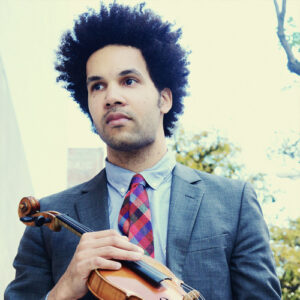 Scott Tixier (born 26 February 1986) is an award-winning French jazz violinist and a recording artist.
Grammy Award winning bassist Marcus Miller says that Tixier "is making an international name for himself. I heard him in France and was immediately struck by his individuality and his sound." Guitarist Pat Metheny says, "[Scott] has found a place for himself within the elite community of New York jazz musicians, no small feat." In an interview with the All About Jazz in 2010, violinist Mark Feldman called Scott "really up-and-coming and very talented." And Jean-Luc Ponty said "I have heard Scott's recordings, seen his live performances and I think that he stands above the crowd of current jazz violinists around the world."
Tixier was born in Montreuil, France. And studied classical violin and solfege from the age of 5 at the conservatory in Paris 10th district and at the ENMD of Montreuil. Following that, he studied improvisation as a self-educated jazz musician and under Florin Niculescu then Malo Vallois.
Scott has played at Carnegie Hall, at the Radio City Music Hall, Madison Square Garden, at Jazz at Lincoln Center, the Blue Note Jazz Club, The Apollo Theater, the Smalls Jazz Club, The Stone, Roulette, Smoke Jazz, Hammerstein Ballroom, Joe's Pub, America's Got Talent on NBC and also on the David Letterman Late Show on CBS.
www.scott-tixier.com